The Blue Rose
Gallery
©
Oil Observatory


''Retreat'' (128kbJPEG), 30''x24'' Oils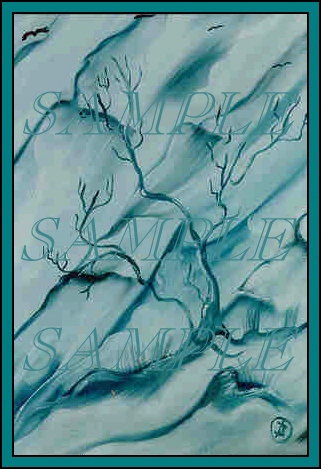 ''Retreat'' (128kbJPEG), 30''x24'' Oils
A soul aspires for enlightenment. The more enlightenment gained, the further up the mountain of life we will get.


catalog # 178, min. bid N/A

Wailing Chant
Side by side, eye to eye
fin and tooth, with salty cry's
View to air, eagles ore moon
grasped together, yawl counting swoon
From serpent to sea, O rock or coal
speaking inwards, forked tongues, truthful goals.

membership, home, top of page, contact



Copyright © by The Blue Rose Gallery
all rights reserved

---
INSPIRED? POST YOUR PROSE TO DISPLAY ON
"RETREAT''.
your name:
Your email address:
Subject of email: